Join Best Selling Author & Parenting Expert Alyson Schafer - as she explains and solves all of our shared typical parenting frustrations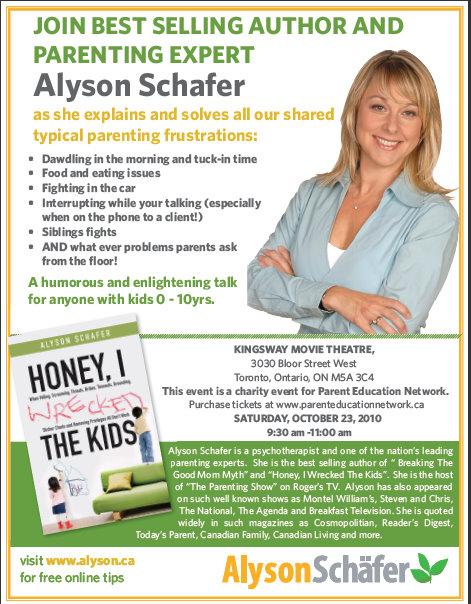 Where
:
The Kingsway Theatre, 3030 Bloor Street West
W
hen:
Saturday, October 23, 2010
Time:
9:30 a.m.-11:00 a.m.
What's Included
:
Draw for Door prizes
Who's it for:

For anyone who works with children ages
0-10 years old.
Here are some of the issues Alyson will be dealing with:
• Interrupting while your talking on the phone (to a client!)
•
Dawdling in the morning and tuck-in
• AND what ever problems parents ask from the floor!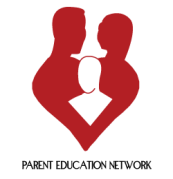 A humorous and enlightening talk for anyone with kids 0 - 10yrs.
This event would not be possible without the support of: